Educational Entrepreneurship as a role model
QUEEN SHEBA VILLAGE is first and foremost an Educational resource instrument: its cultural, economic, training and teaching solutions are always in a process of expanding. With the objective of combining fundraising and aid to the women and girls of Senegal, its workshop training modules and its volunteers have demonstrated that providing this type of assistance and knowledge from trained leaders can transform and inspire others to better themselves and CHANGE lives. Queen Sheba Village organization is setting up a workshop center that enables women to have access to education in one conducive location feasible to a significant population of citizens which is the key to development and the main central goal of QSV's mission. Assane Architect Construction has been consulted and has completed the high end building certification to officials partnering with T.CO construction company contracted to build. By the will and grace of God, countless thousands from far and wide will benefit from this much needed noble project.
We finance our activities with the revenues from donors, family, members, friends, friends of friends and grants and other words generous people like you. Your support is therefore greatly welcomed and appreciated.
We are steady raising funds to build one main level and which some in part admin and educational duties will take place. Through the Queen Sheba Village Women's Empowerment Center, the organization will annually, and on a growing basis year over year, be able to:
Phase 1 Ground Level
train more than 50 women in starting and running a business
create a mentor network for its female entrepreneurs
provide microloans to 10 program graduates
provide health education and hygiene kits for 1,000 women and girls
offer over 1,000 community members access to library books and computers
host economic empowerment workshops for up to 100 people per month
teach English and Arabic lessons for up to 100 girls and boys
provide school supplies, backpacks and clothing for up to 250 children
serve refreshments and nutritious hot lunches on program days
Thanks to you, our donors and investor(s) we have completed the purchase of all raw building materials for the first phase of construction started in January 2022. Additionally funds will be added to our thermometer on a monthly basis as they are received. We need to raise 12,800 before Spring 2023 ends to ensure we have the resources to expand and sustain our programs to secure volunteers conducting workshops to train and educate our participants. Please rush a tax-deductible contribution to our #EveryGivingTuesday Givebutter Campaign right now to help us reach our fiscal year goal and advance our mission and expand more rural regions. There are additional options to donate mentioned below.
Work Development in Building Stages
Where we are in construction stages – As more donations are received we will update you here on this page with donations and images. We can not complete this much needed project without your support. Thank you for your continued contributions.
Updated Images and the donations raised(thermometer) scheduled to be present January, 2023, current beginning images have been removed, thank you for your patience. In the meantime follow everything else and donate here: https://givebutter.com/helpbuild, thank you.
The Remaining Twelve Thousand, plus eight-hundred ($12,800) Raised will cover the items below:
*Note- As inflation, (recession) goes up, building prices of materials change, the numbers may change slightly higher here and there. Refer to the fundraising campaign below.
$3,000.00 – PLUMMING & ELECTRICITY AND MATERIALS INCLUDING LABOR
$3000.00 – DOORS, (BATHROOM TOILETS, FAUCETS, SHOWER-HEAD (MATERIALS) INCLUDING LABOR
$1,800.00 – PAINTS FOR ENTIRE FACILITY INCLUDING LABOR
$2,000.00 – TILES FOR ENTIRE FACILITY INCLUDING LABOR
The Last remaining amount of $3000 below is Needed outside of the Build
$3,000.00- BOREHOLE, SOLOAR PANELS INCLUDING LABOR INSTALLATION(S)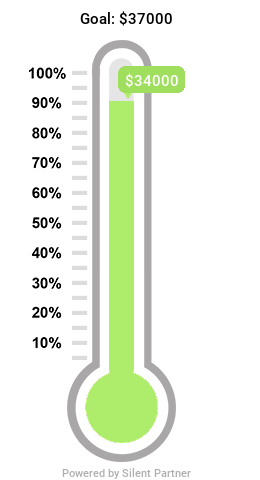 About
Any amount is appreciated. No dollar is too small We cannot do this without your support, thank you!
Thank you donors, grantees and friends
Excavation-$8,500.00 Raised & completed!
About
The Excavation is completed and the funds have been raised to complete this important fundamental step! Thank you!
Excavation funds complete
You can make your donation by Visa /MasterCard credit card, debit card or Bank financial transfer.
Financing projects with a commitment to the community, and developing sustainable programs that help to build a more promising future for women and girls in Senegal is key. We seek your support in fulfilling these every important objectives. Whether it is in the form of a small donation or through organizing a fundraising activity, every cent brings us closer to achieving our goals. We are grateful for all donations.
As we are a registered USA charity, All donations are tax deductible. For donations from abroad, please check the rules on tax deductions as this varies from country to country.
Your monetary donations will provide hope for women, children and families in Senegal, and volunteering of your time can give you the opportunity of a lifetime where you can learn skills with QSV organization for helping others; this can also be a great addition to one's professional experience to assist other Nonprofits and Associations in the future.
We would again like to make it clear as to what services QSV offers and what we will offer in the near future. Programs and events listed below(in brief) will be held on site and off site of the QSV location. A win-win for all!
As always, thank you for supporting our efforts across rural Senegal. We could not do this important work without you!
Our Main Four Focus Programs
Donations and The Financial Means To Maintain
The QSV Empowerment Educational Women & Girls Social Center
The goal and vision for the social center is to be self-sufficient as possible.
This means having resources that both fulfill needs but also create an opportunity for income which founder Queen Sheba have acquired over the years for financial support to aide the organization. The lands for growing crops and owning goats, cows, chickens, turkeys and additionally to sell eggs and meat. Our livestock will be sold in local surrounding partnership markets to secure financial needs and support impoverished communities.
This opportunity to generate income we invested in before we obtained land which is adjacent to the Center property. Solar panel installation will aide in electricity use. Selling refrigerated products such as sorrel naturel juice(bissap) and ginger serves as a good demonstration for our aspiring entrepreneur participants and students. We invite sponsors to join and support the vision to fruition through joint partnerships or donations and is welcome to contact us by email:queenshebavillage.inc@gmail.com or phone: 301 433 2168. Additional information listed below.
1. Entrepreneur COUTURE Boutique(s) and businesses.
2. Art/ fashion Exhibit Fundraiser.
There are various ways to donate listed below:
1. SDFCU Routing # 2560-7534-2, QSV, Inc # 000152962015
2. Your welcome to Donate QSV PayPal , Network for Good or Ca$h App ($queencisse2761) if preferable.
3. We accept Western Union, Bank Cashier Checks, USPS Money Order, and International Wire Transfers. QSV Sendwave to Senegal is available.
4. Email @queenshebavillage.inc@gmail.com if you wish to donate by another means not listed.
We need your support
We ask for your collective resources and prayers for the success of this project. As a USA Nonprofit organization, we rely on your generous donations and the power of social media to spread this cause. We hope to garner your continuous support for this fundraising campaign.
No one person can do everything, but every person can do something. Give Today!